The perfect combination for this cheese can be achieved by pairing it with a Chardonnay or Chablis, as both types of wine complement its flavor exceptionally well. On the other hand, if you prefer a more mature cheese, the best option would be to pair it with a smooth red wine to achieve a luxurious combination of flavors. It is crucial to find the right combination of flavors to achieve the best possible culinary experience.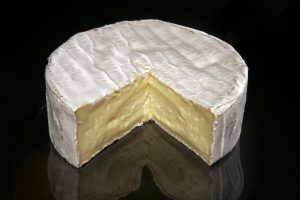 ¿What is Camembert?
Camembert is a type of cheese originating in France that is characterized by a white rind and a soft, slightly liquid interior that matures first in the part close to the rind. It is an excellent source of protein, calcium, phosphorus, vitamins A and B, and its fat content is moderate.
As Camembert matures, its flavors intensify and its texture becomes more viscous. This cheese changes texture and flavor as it ages, so it is important to pay attention to the packaging date. If you prefer a milder flavor, the ideal is to consume it as fresh as possible. If, on the other hand, you prefer a stronger, spicier flavor, you can let the cheese mature in its original packaging in the refrigerator. In any case, you will enjoy a delicious gastronomic experience when tasting Camembert at the table.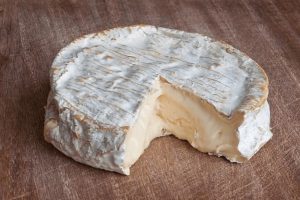 If you are a wine lover, you cannot miss the opportunity to taste Camembert paired in the classic Normandy style and accompany it with an authentic French cider.
Pairing
To enhance the flavor of this cheese on your cheese board, you don't need many accompaniments. Salted nuts, such as lightly salted almonds, bring out the nutty flavors of the cheese and are a delicious and easy-to-prepare option. If you prefer something sweeter, fresh, dried or canned apricots are a perfect match.
If you're not a big fan of wine or cider, you can also try a wheat beer for a bright, refreshing taste, or sweeter options like a Brown Ale, Stout or Porter.
Although Camembert is usually enjoyed in its classic sliced form, there is also a hot dish popular with cheese lovers. Cheese-stuffed mushrooms are a delicious option that combines perfectly with the aromas present in this cheese. When cooked to perfection, they are coated with crunchy breadcrumbs and parsley is added to create a striking and delicious combination for the palate.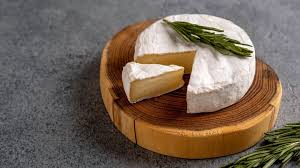 ¿How does Camembert taste?
This cheese, originally from Normandy, France, is made from cow's milk and has a soft, creamy texture with an edible rind of white mold. Camembert is considered a delicacy and its flavor can be described as a combination of mushroom, egg, garlic, nut, milk, herb and/or fruit. Although it can be found in supermarkets and specialty stores at reasonable prices, it is important to note that it has many differences from Brie cheese.
¿How is Camembert produced?
Camembert can be made with pasteurized or unpasteurized cow's milk. First, the milk is mixed with a yeast culture to curdle it, thus allowing the culture to spread and promote the development of the rind. Once the curds are formed, they are cut, poured into molds and the whey is drained off before the cheese is immersed in brine. It is then aged for at least four weeks on racks and turned regularly to ensure even mold growth from the creamy center to the rind. As the cheese ages, its texture becomes softer and its flavor stronger.
¿What are the substitutes for Camembert?
In addition to Brie, other soft, creamy cheeses with a puffy rind such as Saint-André, Brillat-Savarin or Mt Tam are good substitutes for Camembert.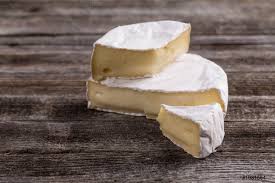 Ways to use
Camembert is an excellent choice for serving on cheese boards and is most flavorful when served at room temperature, accompanied by fruit, nuts, baguette bread and homemade bread. It can also be baked, either with or without paste, and when baked, the flavor will be slightly stronger than brie. In addition, it can be melted in gratins, casseroles, sauces, grilled cheese sandwiches and paninis, or used on pizzas and flatbreads.
How to store and preserve
Camembert can be stored in its original packaging until consumption. It should be removed from the refrigerator and allowed to come to room temperature for about an hour before eating for the best flavor and texture. Once opened, it can be wrapped in its original packaging or in paper and stored hermetically in plastic or aluminum foil for up to two weeks.
Before eating, it is important to check the quality and ripeness of the cheese. The rind should look fresh and white, the shape should be well placed in its container or box, and there should be no wet, slimy or brown spots or a shriveled texture.
Camembert can also be frozen for up to three months. To do this, the wedges should be wrapped in plastic wrap or aluminum foil and stored in Ziploc bags. The cheese should be allowed to thaw overnight in the refrigerator before using within two days. The consistency may be slightly affected by freezing, so the cheese will be more suitable for slow-cooked dishes.